holiday shopping starts here
---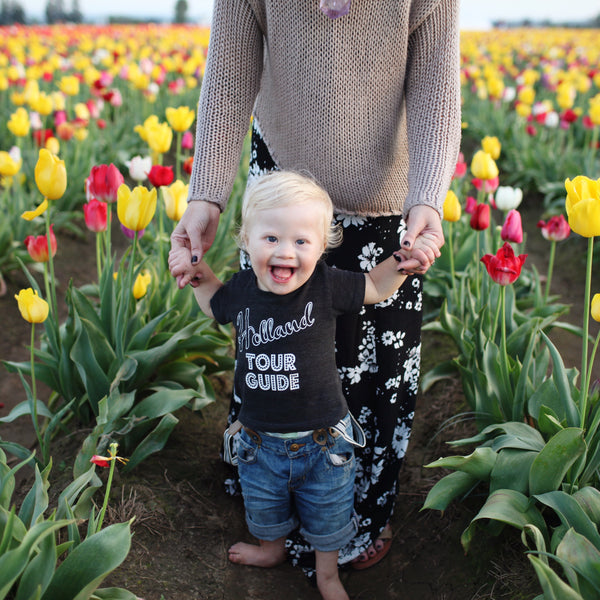 Littlest Warrior Apparel
Spreading joy, awareness and inclusion one rad tee at a time.
We believe that everyone has value and we want to shout their worth from the rooftops.
What Is A Holland Tour Guide?
Donations
At Littlest Warrior we believe in of supporting adoptions or organizations that help make a difference for children. We are proud to be able to donate a percentage of proceeds to help with fundraising. If you, or someone you know would like to be a recipient, please contact me at LittlestWarrior@yahoo.com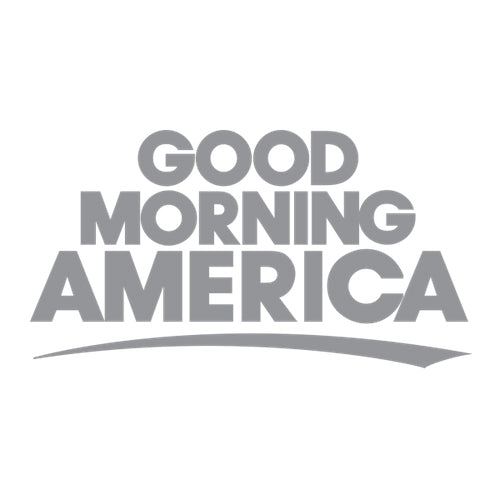 Littlest Warrior was featured on Good Morning America!
FAQ's
Frequently Asked Questions
Do you do custom orders?
In a way, yes! I do custom co-branded bulk orders! You choose which Littlest Warrior Design goes on front (most popular are Advocate Like a Mother or ASL Be Kind) and your company logo/design goes on back. The tees are shipped to you and you can sell them however you like: in person at events or on your website. 
Order minimum: 25 tees
All bulk orders come from my screen printer.
Designs are printed on Bella + Canvas tees.
Designs with more than one color are an additional fee.
Shipping fees are extra and depend on destination and weight. Orders take about 3-4 weeks.
Please reach out to me for a bulk order price list at michelle@littlestwarrior.com
Do you ship worldwide?
Yes!
How much is shipping?
Shipping is calculated by weight, so it depends on what size shirt and how many you buy.
How long does shipping take?
All of our products are custom made for you :) Once you place your order, the fulfillment center (that runs M-F) starts working on your order. They order the blank tee and then add the design you chose. This process can take up to a week, then it can take up to a week to be delivered to you. Depending on how fast the center is running and how efficient our postal service is, you could get your tee in a week. So 1-2 weeks is the short answer. 
Can I pay for faster shipping?
I wish I could add more than one option for shipping, but the fulfillment center only uses first class shipping. 
How do you choose who gets your monthly donations?
Each month I donate 10% of sales to a non-profit dedicated to helping children with a disability or to a family adopting. You will need to have an active Instagram account so my followers/customers can see where a portion of their sale is being donated to. There have been several IG scams where the organizer pockets the money and I want to stay above reproach :) If you would like your non profit or family to be added to the list, please email me at Michelle@littlestwarrior.com
Do you take returns?
Unfortunately, no. Each item is printed on demand which means it's custom order. I have no way of reselling the item and if you ship it back to my fulfillment center, they will send the item to goodwill. Please make sure that you choose your size and color carefully. 
My package says it was delivered, but it's not in my mail box or on my doorstep. What should I do?
99% of the time the mail person accidentally gave it to a neighbor. Please ask your neighbors. If that doesn't work, please reach out to your local post office with the tracking number. They will be able to help you. Littlest Warrior is not responsible for lost or stolen packages.
I can't find (fill in the blank) shirt. Are you sold out of it? 
All of our products are custom order so we do not sell out. We have a ton of designs now so finding one on the website can be a challenge. Here are some tips: If you click on "Shop" in the top menu, everything is in alphabetical order and we also have a search option too located in the upper right hand side.
My child has a super rare diagnosis, can you make a Warrior tee for her/him?
I so wish I could make a Warrior tee for every diagnosis out there. I currently have about 50 warrior tees on my to do list. At this time I'm not adding anymore. We do have a Rare Warrior tee though if that's something you'd be interested in. Thanks so much for understanding.